Your hair salon at Den Haag CS!
Welkom bij Central Hair Salon ! Onze professionele salon bevindt zich in de moderne stationshal van Den Haag CS. Wij richten ons op de directe omgeving waar gebruikers van kantoren en overheidsgebouwen en bewoners bij elkaar komen. Wij verzorgen jouw haar optimaal en wij houden sterk rekening met je persoonlijkheid en met uitstraling. Daarnaast hechten wij waarde aan hygiëne en werken met de meest toonaangevende producten in de beauty business.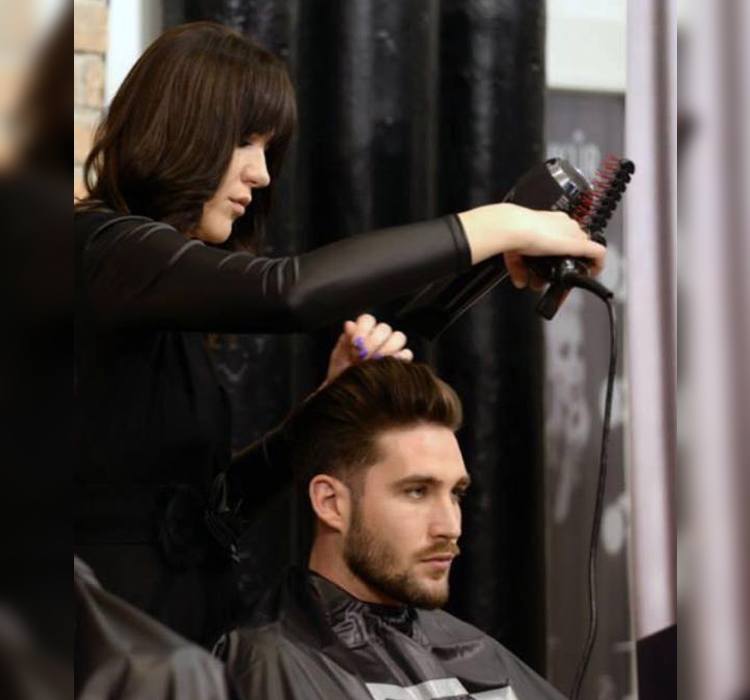 Ervaring
Bij CHS ontmoet u vriendelijke haar stylisten met een ruime ervaring. De eigenaresse heeft meerdere (internationale) prijzen gewonnen, klik HIER voor de video. Haar loopbaan begon op 18 jarige leeftijd en na een ervaring te hebben opgedaan in Los Angeles en Budapest zijn nu de deuren geopend in het hart van Den Haag.
"Op deze unieke locatie bereiken wij onze doelgroep waar wij persoonlijke aandacht kunnen geven aan onze klanten". - Evi
Welcome at Central Hair Salon ! Our professional salon is located at the indoor shopping part of the station hall. We are focusing at users of office spaces, governmental buildings and residentials. We treat your hair in the best way and we make sure your hair fits with your personality and your personal looks. Hygienics are of importantance to us and we are using exclusive quality products.
Experience
At CHS you will meet friendly hair stylists with experience. The salon manager, Evi, was winning (international) awards, WATCH the video. She started her carreer at her 18th and after an inspiring period in Los Angeles and Budapest she opened a beautiful high end salon in the middle of The Hague.
"At this unique location we reach our target group and we are able to offer personal attention and quality to our customers". - Evi